Endorsements & Reviews
"Author Christina Smith has written a timely book that addresses the heartbreak and disappointment many children suffer resulting from an absent parent. 
Her book sheds light on the importance of choosing to be happy, in spite of the pain, and taking responsibility for our own attitude and actions, even when we can't change those of others. 
This book is a light of hope that empowers children to manage and even overcome feelings of despair and helplessness. Well done Christina!"
Julie Adams, MAT, NBCT
Adams Educational Consulting
"Dear reader, rarely does one experience the blessing of watching 'a life grow into a book'.


I have known Christina and Joseph for almost his entire life. I have listened to, laughed with, learned from and experienced his reality. Once, when on a long ride from the Bay Area, Joseph asked me about being a father and if I had a son. I will never forget the penetrating look and the longing in his voice.
All children are special and a treasure. Raising them so that they grow into their gifts, talents and destiny is an enormous responsibility. Christina and young Joseph have helped parents and their children to do just that.
Joseph, keep us in the loop, we adults have much to learn…"
GEORGE RAMIREZ, ASSOCIATE PASTOR
COACH TO SPEAKERS, PRESENTERS AND ENTREPRENEURS
THE POWE
R IS WITHIN YOU!
"A book with a lesson for all ages, Joseph's Journey is a ground-breaking message for parents and their children.
Sharing wisdom and insight into the world of broken homes and hearts, Joseph's Journey empowers families with the knowledge that you can '…choose the way you want to feel at any time.'
Christina Smith is a phenomenal woman, mother, friend and entrepreneur.  You will be hearing more from her, no doubt!
Help the healing process for your friends and neighbors; buy several copies and distribute liberally! We live in a society where broken homes have become the norm, and we can do something to ease their pain. We can help them learn that they have the power to choose the way they want to feel!"
Freda M. Chaney, D.D.
Youth Advocate, Teacher
Author of "7 Days: Manifesting the Life You Want"
http://www.7daysmanifestingthelifeyouwant.com
"Christina Smith has penned a compelling and honest children's book which forthrightly talks about the emotional pain children feel when del
iberately, abandoned by a parent.  
 Adults grappling with the emotional fall-out caused by the  actions of this absent parent will find wisdom, comfort, and support sharing this book with their children.
 The story highlights the power of choice in a way that is understandable and empowering for children who struggle with the emotional trauma of being left behind by one who is supposed to care for them." 
Leah Klungness, Ph.D.
Psychologist, co-author of:
The Complete Single Mother
JustAskDrLeah.com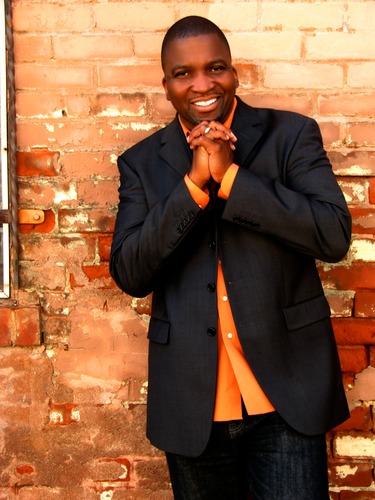 "If you care  about children and families your heart will resonate with this book. Taking ownership of our choices is directly related to our destiny. The stories will strengthen children to develop their voice and confidence to realize, how energizing their choices are."
Wil Cason,
Inspirational Speaker & Teen Success Coach
Author of : Visualize Your Victory